Editor profiles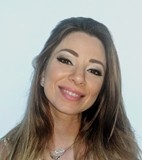 Natalie joined BioMed Central after having completed an MSc in Environmental Health at the Cyprus International Institute, in Association with the Harvard School of Public Health, USA where she completed courses including global climate change, environmental epidemiology, sustainable development and exposure assessment. Prior to this, she gained her BSc in Environmental Science at the University of Indianapolis, USA. Natalie is a Senior Editor for the BMC-series and has been Editor of BMC International Health and Human Rights since 2017. She has a keen interest in the use of research evidence to underpin public health policy and is an Editor of the BMC Series blog.
Marie-Victoire joined the BMC Series in March 2019 whilst completing her PhD. Her PhD, undertaken at the University of Oslo, was focused on the cardiac signalling pathways required for contractility. Prior to this, Marie-Victoire obtained a Master Degree in Integrative Physiology where she specialized in Neuroscience, at Pierre et Marie Curie University in Paris. Marie-Victoire is now located in London where she moved to pursue a career in publishing and cultivate her curiosity for science, specifically science communication. She is enthusiastic to work for BMC International Health and Human Rights.
Healthcare availability, practices and development
Benjamin Bellows has more than 12 years' experience in healthcare finance and reproductive health research in East Africa and South and SE Asia. He has five years' experience at the Population Council in Kenya; previously he was with the University of California at Berkeley, US Centers for Disease Control and the US Peace Corps. He is skilled in impact evaluation, multivariable regression modeling, descriptive spatial analysis, and design of results-based finance programs. As an Associate at the Population Council, he has led a five-country, five-year research initiative to measure the impact of equity-targeted reproductive health vouchers in Kenya, Uganda, Tanzania, Bangladesh and Cambodia. He has been co-principal investigator on an evaluation of subsidized insurance premiums for poor households in Cambodia and leads a Council team providing technical assistance on equity targeted social protection programs. Ben joined BMC International Health and Human Rights as a Section Editor in 2015.
HIV/AIDS
Dr Ekstrand has been Section Editor of the HIV/AIDS section of BMC International Health and Human Rights since 2012. She is Professor of Medicine in the Division of Prevention Science at the University of California, San Francisco and Adjunct Professor at the UC Berkeley School of Public Health and St John's Research Institute in Bangalore, India. Dr Ekstrand's early research focused on HIV prevention in gay and bisexual men and adolescents. Since 2002, she has been working primarily in India, where her research program has included the development of measures of stigma and adherence and the development of drug resistance. Her current research focuses on the development and evaluation of behavior change interventions, targeting adherence, the use of e-learning to reduce stigma in health care settings, the treatment of mental disorders in rural India and the use of mHealth approaches to improve the delivery of palliative care.
Prison, violence, and conflict
Dr. Khoshnood is Associate Professor at the Yale School of Public Health, co-founder of the Yale Violence and Health Study Group and a faculty member of the Program on Refugees, Forced Displacement and Humanitarian Responses at the Yale McMillan Center. Dr. Khoshnood is trained as an infectious disease epidemiologist. He has conducted HIV/AIDS prevention research in U.S., China, Russia, and several countries in the Middle East, among people who use illicit drugs and other populations at risk of HIV/AIDS, including its ethical aspects. His other research interest include the role of epidemiologists and public health professionals in responding to violent conflicts and reducing their negative health consequences on the health of refugees and other forcibly displaced populations, particularly in the Middle East and North Africa region. Dr. Khoshnood joined the Editorial Board of BMC International Health & Human Rights as the Section Editor for Prison, Violence and Conflict in 2015.
Healthcare policy and law
Benjamin Mason Meier, JD, LLM, PhD, is an Associate Professor of Global Health Policy and the Zachary Taylor Smith Distinguished Chair in Public Policy at the University of North Carolina at Chapel Hill. Dr. Meier's interdisciplinary research examines rights-based approaches to health. Working collaboratively across UNC's Department of Public Policy and Gillings School of Global Public Health, Dr. Meier has written and presented extensively on the development, evolution, and application of human rights in global health. He serves additionally as a contributor to the development of global health policy, working as a Scholar at Georgetown Law School's O'Neill Institute for National and Global Health Law, as the Chair of the American Public Health Association's Human Rights Forum, and as a consultant to international organizations, national governments, and nongovernmental organizations. He has been Section Editor of the Healthcare policy and law section of BMC International Health and Human Rights since January 2016.